WHEN: October 17/17 –
WHERE: Menachem Begin Center, Jerusalem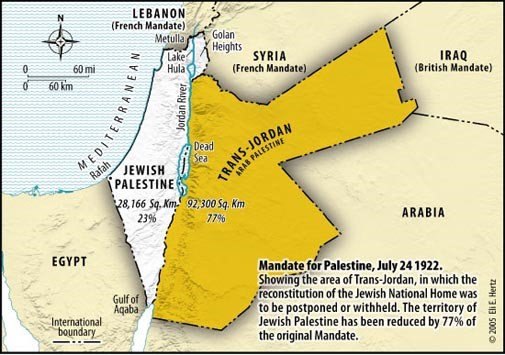 CONFERENCE: The Jordan Option – The Ultimate Alternate Solution

October 17/17 – Menachem Begin Center, Jerusalem

Admission – Online 125 shekels until 20:00 on Oct 16/17 – TICKETS
– At Door 150 shekels
This event is a full day conference dedicated to presenting the ultimate alternate solution of the Arab/Jewish conflict including both the pros and the cons.
A stellar group of speakers has been assembled, including leading journalists, Knesset Members, spokespersons for the settlers, European politicians, a number of Arabs who are part of the Jordan Opposition Coalition and who hope to be part of the next government in Jordan.
In essence this solution takes its inspiration from the Feisal/Weizmann agreement of 1918.
This solution calls for Jordan to be the Palestine state and Israel to the Jordan River, to be the state of the Jews.
It calls for complete normalization between the two and considerable economic cooperation.
Online ticket purchase is 125 shekels and ends 20:00 on Oct 16/17
Tickets may be purchased at the door for 150 Shekels.
* * *
PROGRAM
Chair – Ted Belman, Editor of Israpundit
Moderator -Yishai Fleisher, International Spokesperson for Hebron
8:00 to 9:00 Refreshments and Registration
9:00 to 10:00 Preliminaries and Keynotes
Michael Ross – Conference 'welcome'
Ted Belman  – Introduce Conference
Mudar Zahran – What Is The Jordan Option Solution?
MK Yehuda Glick Jordan Is Palestine, The Only Solution
Mordechai Nisan– Jordan Is Palestine; An Out of The Box Solution or The Only Solution
10:00 to 11:30 The Facts:
Martin Sherman: Does Israel Need To Be Jewish To Survive? Israel as the nation- State of Jews: Fundamental imperatives for survival
Edy Cohen – Jordan's King: An Enemy of Israel\Jordan's Regime: The Source of the Problem
Rachel Avraham – What Keeps Israel's Jordan Borders Safe? Who Controls Jordan's Army and Intelligence?
11:30 to 13:00 The Solution:
Mudar Zahran: How to Make The Jordan Option Happen, Without Jordan Causing A Disaster
David Ha'Ivri: Will The Arabs Leave Israel to Live In Jordan? A Realistic Vision for Utopian Peace
Raphi Israeli Will Arabs Arab States Allow Jordan To Become Palestine? Will the US facilitate it?
Arieh Eldad: Is The Jordan Option Even Possible? Two states for two people on two sides of the Jordan River
13:00 to 14:00 Complimentary Lunch
14:00 to 16:00 The Way Forward
Michael Ross: How Can We Make Jordan be Palestine?
Samer Libdeh – Will Gulf State Support Change in Jordan? A Vision for Jordan as regional peace building
Abed Al Maala What Will PA and Hamas Do To Obstruct The Solution? Will the Jordanian Tribes Rebel Against The New Government?
16:00 Conference Ends